Oh, hello Summer! Is it just me or did it come out of nowhere? I'm pretty sure it's 100 degrees out there today. No, thank you.
I've never been a fan of the heat. As a 100% ginger, the sun does not like me, and I really just hate being hot. I'd love to just stay in the A/C all day, but being stuck in the house with a 1-year-old will literally make me go crazy!
So, what better way to beat the heat and entertain a toddler than with some water play?
Water play is an easy way to keep cool and entertain your little one on a hot day. Lily absolutely loves to play in the water. We knew she would be a water baby since she was brand new. She was always a huge fan of the bath.
So, as summer approached, and her first birthday came around, I was eager to get her a kiddy pool. And we did. We got this $8 blow-up pool from Menards.
Super fancy, right? No… but we figured it would get the job done for a cheap price. So, the first warm spring day came, and I was so excited to get this kid in the water. This particular warm day, I was without husband. And let's just say, my inflating skills were lacking. Therefore, I ditched the pink kiddy pool and found this Banzai Sprinkle 'N Splash Play Mat that Lily had gotten as a birthday present from a fellow brilliant mom.
And it worked like a dream! There's no inflating what-so-ever. You just hook up the hose and let it do it's thing! The ring fills with water and squirts out of the tiny holes which then fills the pool. It holds about 2 inches of water, which is really all a 1-year-old needs.
We put some of her toys in it and she splashes away. I put the hose on the lowest pressure it goes, then when it's about to overflow, I just turn the water off and the water actually sits in it pretty well. Best of all… it's only $10!
As the spring went on and Lily was walking like a champ, we went ahead and got out the good old water table! Another gift she received for her birthday. Tons of brands make them, but we have the Step2 Rain Showers Splash Pond Table.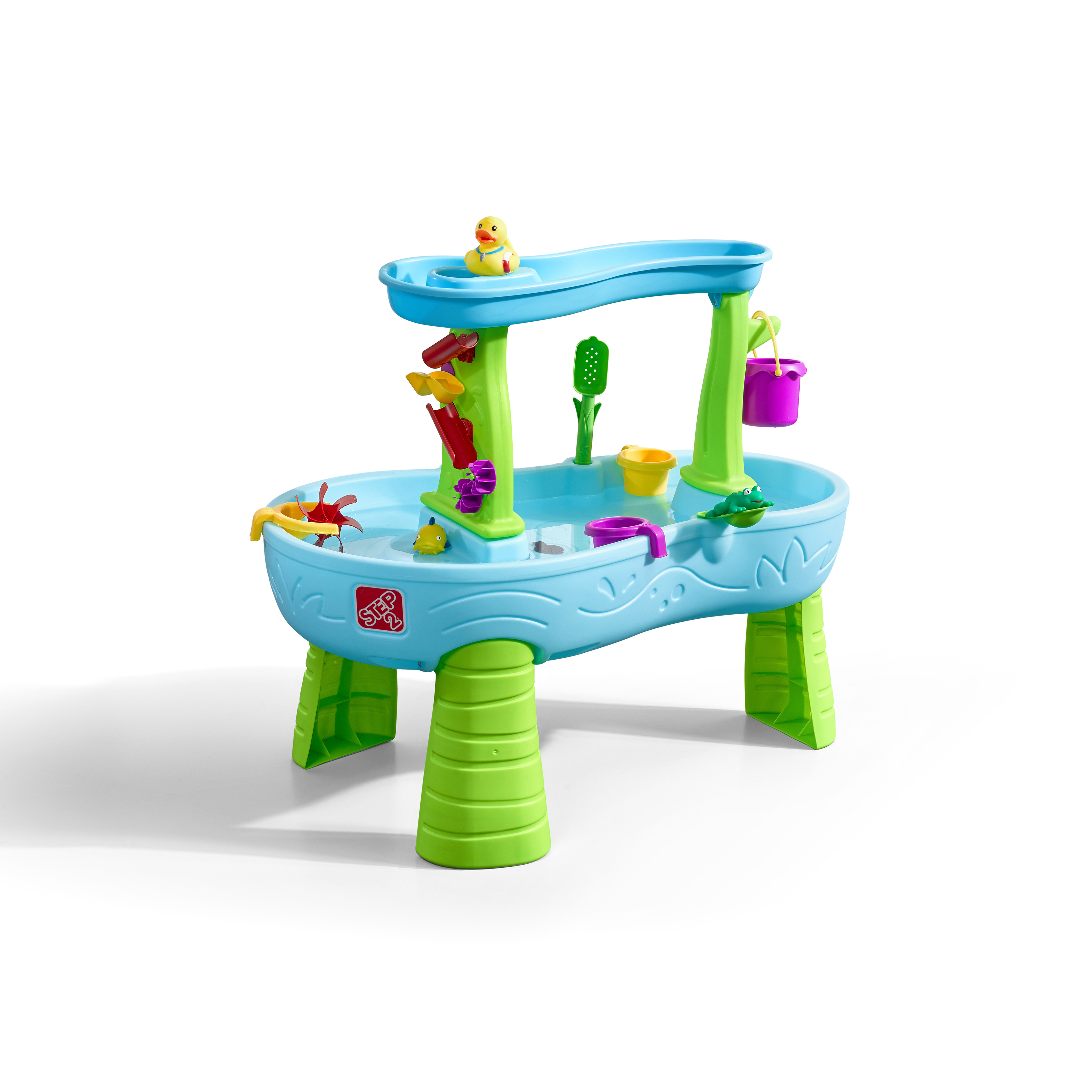 It was fairly easy to assemble (with the help of my husband, I'll admit). And it's great because it has all of the little toys that come with it. Lily can easily reach the bottom deck, but not the top. And the there's nowhere to attach the hose or anything, so we just set the hose on the top deck so it can rain down. Otherwise, a kid would have to be tall enough to dump the water into the top deck. Besides that, it works so great for us!
To add some entertainment value to all of these water features, we also have this beach toy set that we purchased from Costco. Unfortunately, it doesn't seem to be at Costco anymore, but I did find it on Amazon. And there's several other similar sets at various retailers.
On most warm days, at about 4:00 PM, when our patio is in the shade, you will find Lily playing with all of these water products. She is probably wearing one of her many adorable swimsuits from Target along with her I Play Pull-Up Reusable Swim Diaper.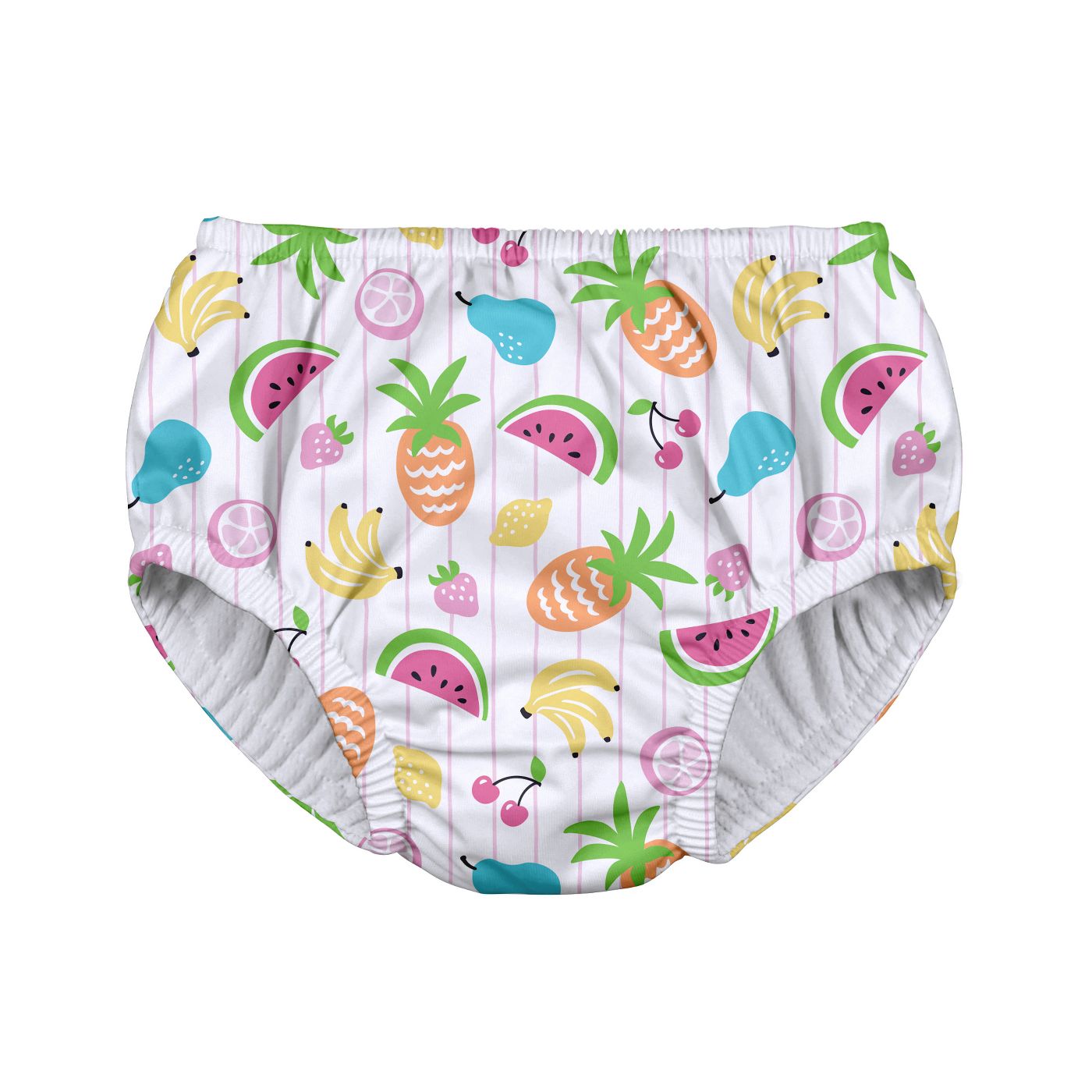 These are the most cost effective swim diapers that I could find, especially if your child will be needing them often. However, I don't even want to think about if she ever went #2 in this thing. Luckily, my child is kind of poop-shy and seems to only go when she's really relaxed, so I don't worry about it much. If you have a fear for cleaning poo from a reusable diaper, you might want to go with your standard Huggies or Pampers.
And when it's time for a little snack break, Lily loves to sit in her little baby Adirondack chair and eat something like a popsicle, Harvest Snaps, fruit, or crackers. I found her chair at T.J. Maxx, but it looks like the same type of chair is even cheaper at Walmart.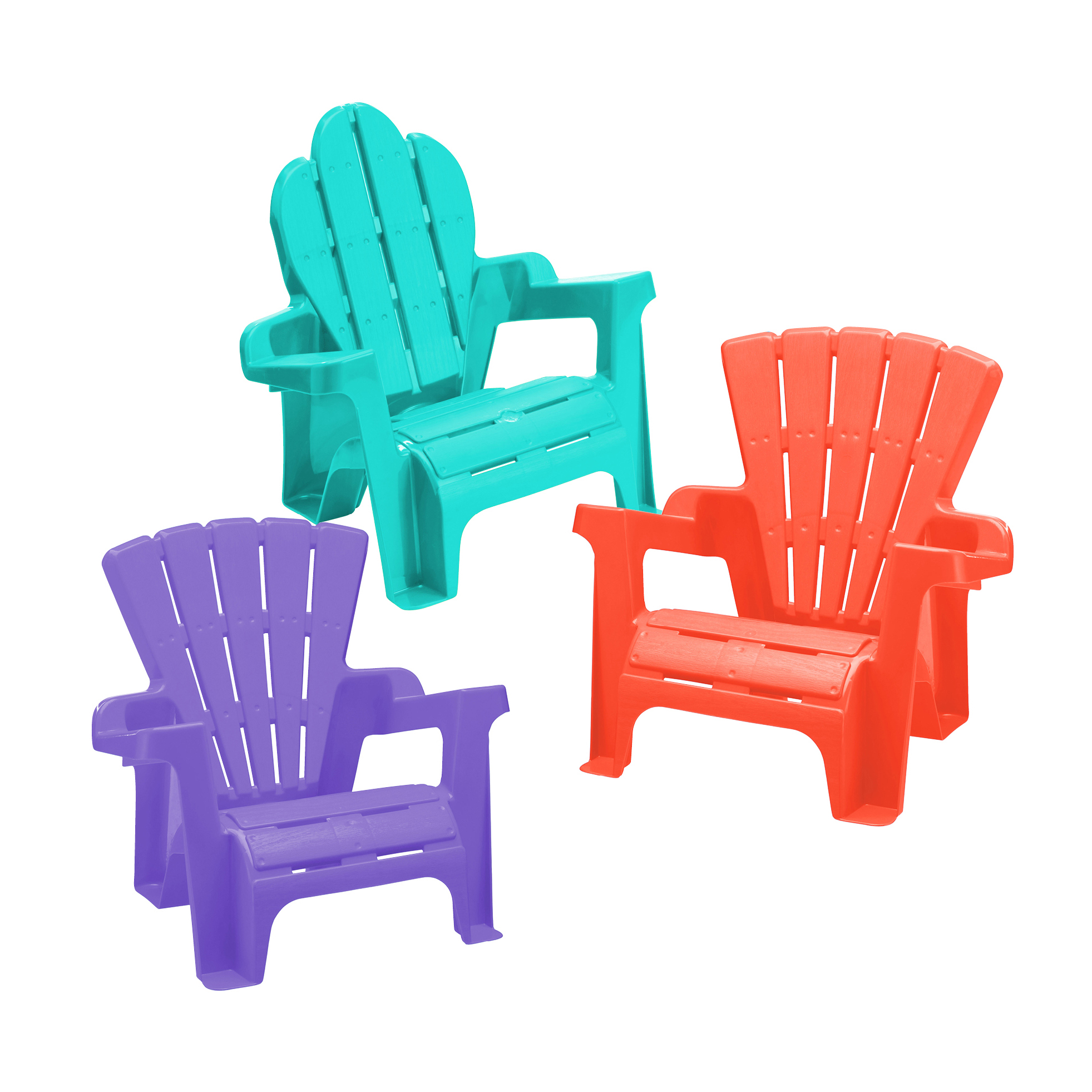 All of this stuff combined keeps my toddler busy for at least 45 minutes at a time. Which, in my book, is a win!
If you liked this blog post, press like below! And if you want to share it with others, click the social media links below. And I would love to hear back from you… feel free to leave a comment!
Like any of the products I mentioned? Please purchase them via the links provided.
Want to be the first to know when I post a new blog post? Subscribe by entering your email at the bottom of the Home Page.
Your support is very appreciated!